THE DREADED ENGINE LIGHT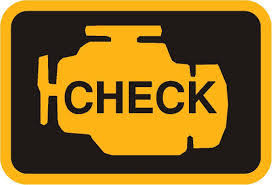 Is your car all of a sudden losing power or Displaying a light on the dash?
We can check and find the fault.
At redline we offer a quick diagnostic service to check any lights that may come up on your dashboard..You know the"helicopter light"
With our modern equipment we can connect to your vehicles sometimes many control units ( the brains of the operations). You may have an ABS light or and AIRBAG light or maybe there is " just this light that keeps on coming on and off. " We check faults on whichever system the fault relates to and will give you a printout of any faults faund.
What makes us different?
Too many times your mechanic friend can turn into your nightmare. Sometimes there is a difference between someone that can fit service parts and brake pads to a skilled team of individuals geared with all of the right equipment to get the job done in a speedy manner. Often there will be no problem until things go wrong and your fitter friend dosent have the technical skill to correctly diagnose the fault.
Our inhouse specialist can perform live data testing to see all of the values your cars brain uses to work. so for example your car battles to start in the morning and it makes a bit of black smoke, that can be found to be a water temperature sensor that intermittently gives an incorrect signal and causes the car to overfuell or in some cases not start because underfuelling. So the car may not have logged a fault but we are able to check and see "aah here sir look the temperature is showing minus 10 but the car is hot" So the cars brain tinks its super cold and is giving in excess of 50% more fuel just because of some small sensor thats probably just corroded from not having antifreeze in cooling system.
This is where we are different. With the years of combined experience and the specialist tools we have inhouse, we can quickly diagnose and correct problems to get you MOVING again... Time is money
And dont you remember that time you spent so much on the car and it wasnt fixed right and the problem came back or it wasnt diagnosted properly and you bought all those parts for nothing and your neighbour and your friend told you for sure what it was.... and you just not coming right and .... RELAX
Well give redline a call. Let us make your headache our "oh yes sir you see its just this small wire here theat a little mousie ate off"
instead of everyones brothers aunties uncles telling you what to spend your hard earned money on... and then just shrug and say "aah well" but now you stuck replacing the incorrect thing.
Get it done right the first time we are here to help you
Give us a call on 039 6822881
or email redlinetuningkzn@gmail.com
Check us out on facebook redlinetuning
Check us out aswell on Youtube : redlinetuningkzn

CHECK out our other services